Winter Activities
in Val di Fiemme
In Winter snow becomes the queen of the valley giving lots
of occasions to have fun, sport and relax and transforming
the Val di Fiemme in a paradise for skiers and snowboarders.
Skiing in the snowy peaks of the Dolomites
The five ski areas of the valley are practicable with a single ski pass and they reach peaks as Latemar and Pale di San Martino, recognized by UNESCO as "World Natural Heritage"; while the cross-country ski slopes go on for 150km in the centers of Passo Lavazé, Lago di Tesero and Bellamonte.
A pleasure for the whole family
In the ski areas the instructors and carers help children with alpine and cross-country skiing and entertain them in funny ski-kindergarten, while their parents enjoy pleasant ski trips and a well-deserved relax in the various Mountain retreats.
On the snow not only skiing
In winter, fun is not just guaranteed for those want to ski in Trentino, but also along the sledge and ice skating slopes, or in snowy trails with snowshoes to follow animals' tracks.
Winter activities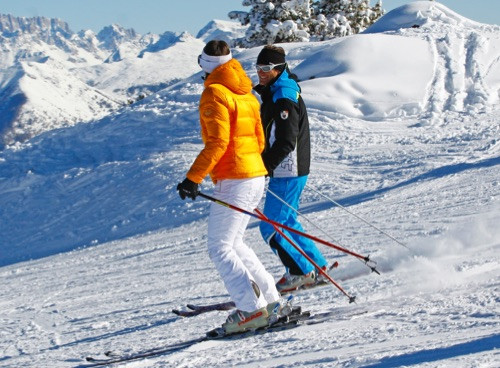 Alpine skiing
One single ski pass to enjoy over 100 km slopes and to use all the 50 ski lifts in the 5 ski stations in this valley with no limits. For information about this, just contact the ski pass office in Cavalese.
To know more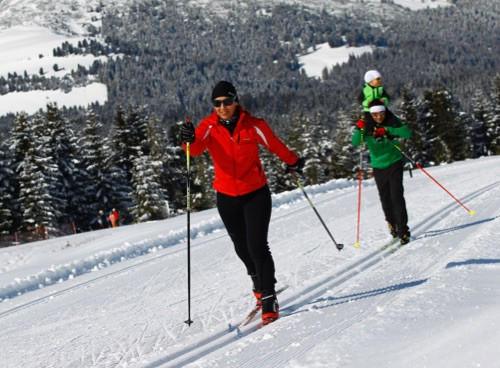 Cross-country skiing
The hotel guests will enjoy some benefits at the cross-country ski stadium in Lavazè, the starting point for those who love this sport with its 80 km tracks. Another very important cross country stadium is in Lago di Tesero.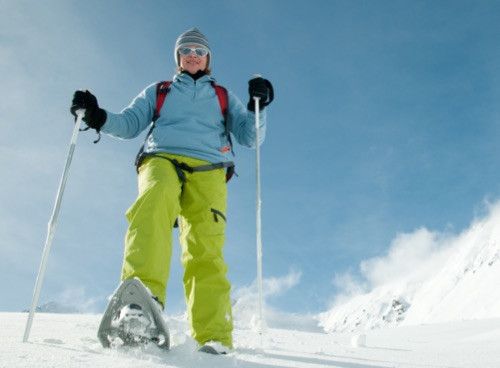 Snow shoes walking
For those who love hiking surrounded by the magic atmosphere of snowy setting, this is an amazing variety of options and tracks to be discovered with the snow shoes in Paneveggio-Pale di San Martino and Monte Corno natural parks.
To know more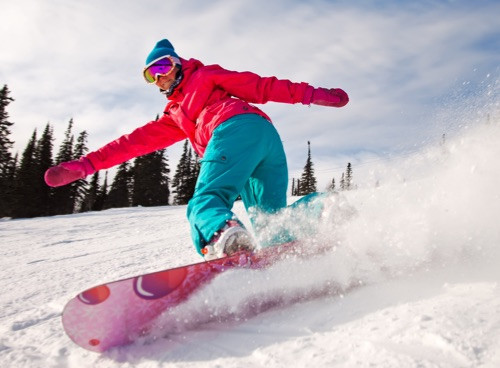 Snowboard
Recently recognised as an Olympic discipline, it can be carried out on all downhill slopes. However, in Trentino you can find the most equipped snow parks, dedicated to the fun of the snowboarding lovers: the Morea Snowpark Bellamonte Alpe Lusia, l'ObereggenSnowpark, lighted three nights for week and the Val di Fiemme-Obereggen, a ski area of 110 km.
To know more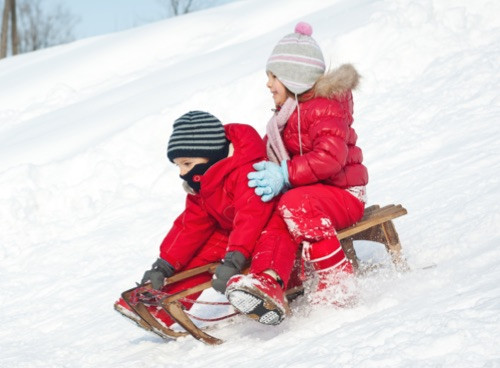 Sledge and bobsleigh
Only 7km away from Varena you will find the Lavazè snow park, with its sledge, bobsleigh and rubber rings slopes, and the tapis roulant lift. In Lavazè you can also find the ski school and just opposite the Oclini Park, school snow park for kids where you can choose either to take a ski lesson or just feel free to play.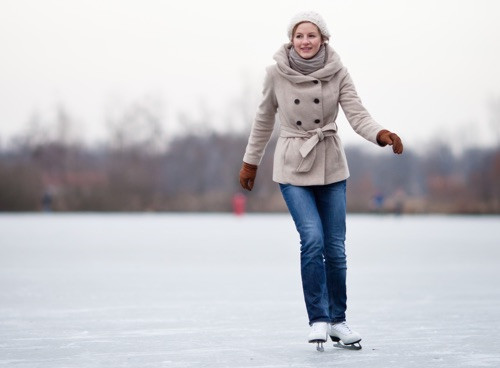 Ice skating
The ice skating lovers can choose between outdoor rinks in Lago di Tesero and indoor rinks in the Ice Stadium in Cavalese. Both are close to our hotel.
To know more
Trentino & FiemmE-motion Winter Card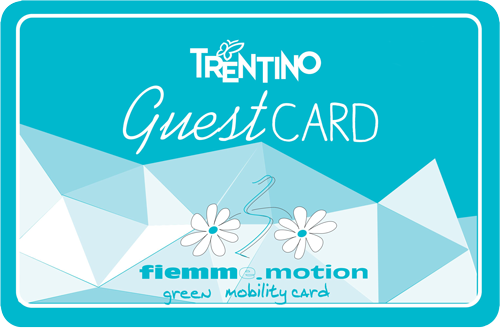 The guests of Hotel Alpino will get the FiemmE-Motion Winter Card which includes free ski-buses, means of transport everywhere in Trentino by Trentino Trasporti buses, little trains and shuttle buses in Val di Fiemme, family entertainment, guided visits and snow-shoeing excursions, discounts on transfers, entrance to the museums of Val di Fiemme and the province of Trento.
Services included in the Card:
Mobility with Trentino Trasporti
1 free entry to the Magnifica Comunità Palace, to the Geological Museum, Trentino museums and castles
Free entry to the Cross Country Statium of Lago di Tesero and on the Marcialonga track
Weekly program of activities
1 € off on the Cross Country Center of Passo Lavazè (adults only)
1 € off on thedaily and half daily admission to the playground Greta & Gummer at Passo Lavazè
20% off: on daily admission in Ski-Kindergarten (Cermis e Pampeago) and to the indoor play area "La Stazione dei Bambini" in Lago di Tesero
The FiemmE-Motion Card is valid
from 05/12/2020 to 04/04/2021.