Trentino tradition
and genuine ingredients
Mediterranean flavors and fine taste combine in our typical local dishes.
We have been recommended to the Michelin Guide thanks to our attention
in choosing quality products that give value to our land, the particular care
and passion we take on setting up everything for our guests.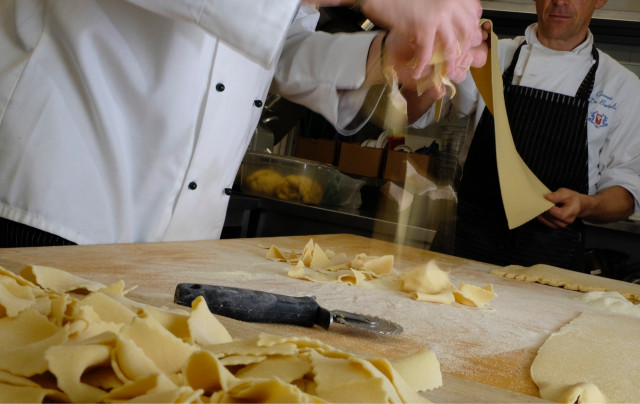 Our chefs work hard every day to serve you the best tasty, healthy and fresh products, such as fresh pasta and home baked bread, making the ingredient the "true protagonist" of our cuisine.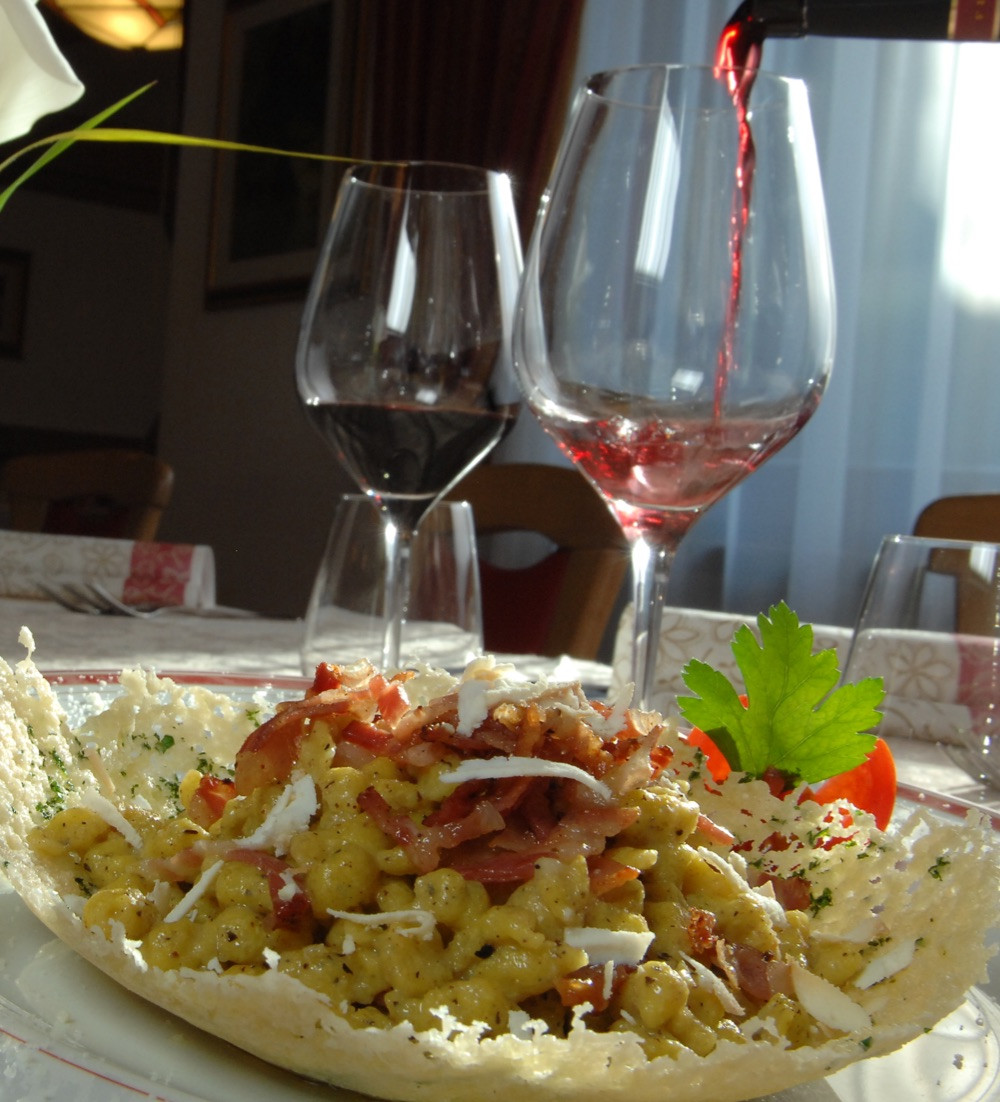 Authentic flavors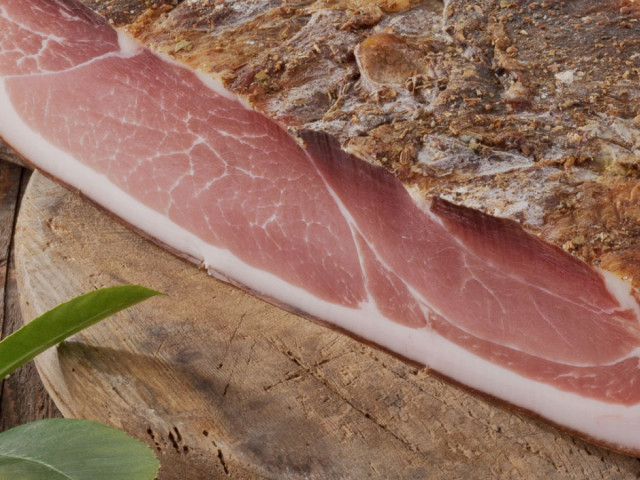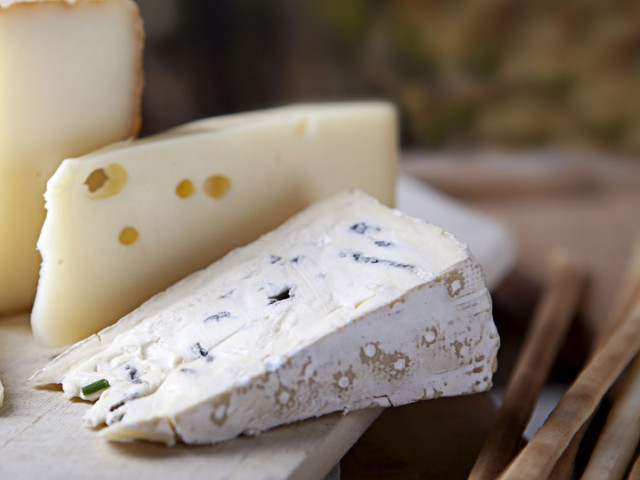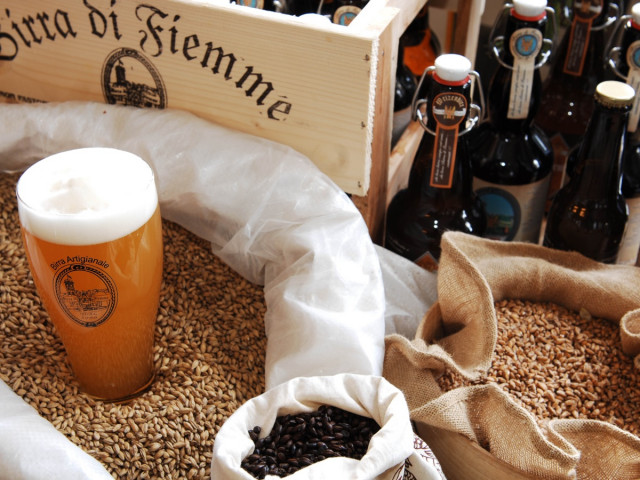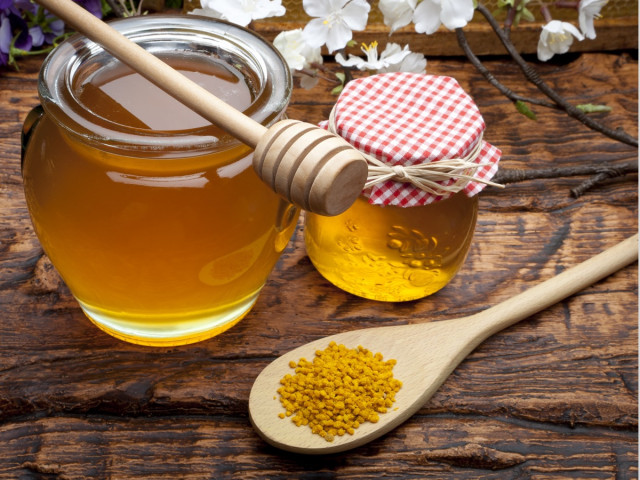 In the kitchen we use herbs and flowers for the creation of the dishes, enriching them of color and perfume, in the respect of nature and the quality of the products that we select.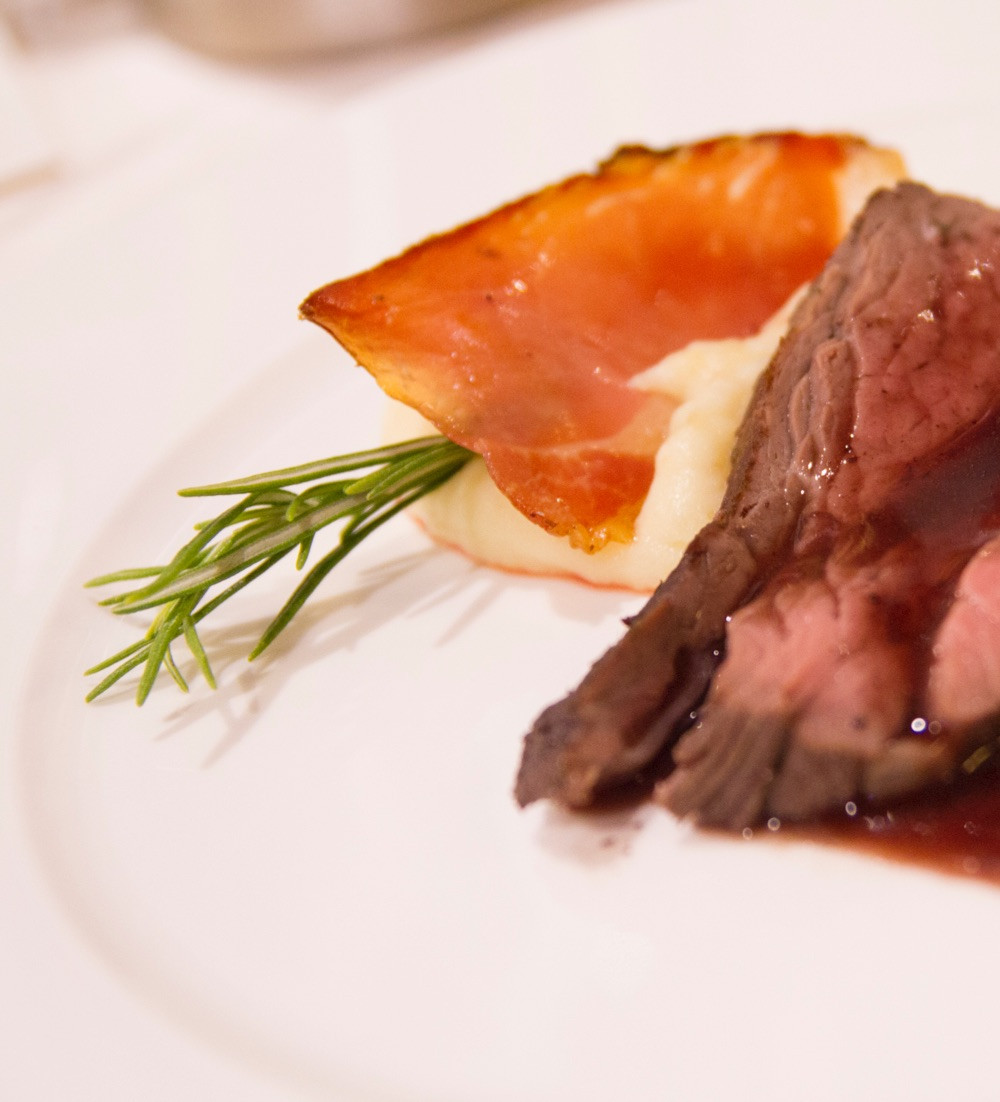 Our cellar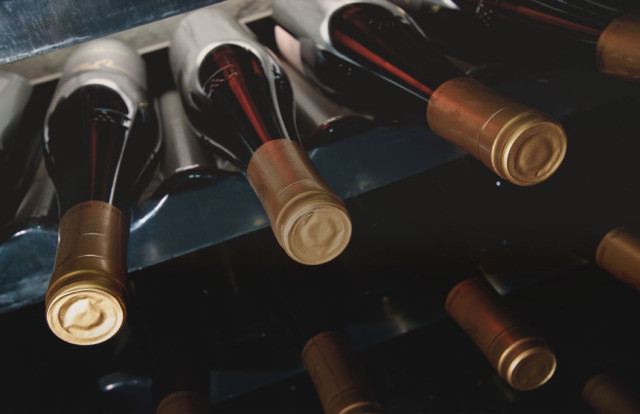 The important quality wine tradition from Trentino
(which has the widest DOC area in Italy -guarantee of origin and quality of a wine),
helps us to match our dishes with a high quality selection of local wines,
that still are produced using traditional production processes.