Cuddle yourself in our
wellness area
Our area dedicated to wellness, a 200 m² space where
you can stay in touch with nature and yourself too.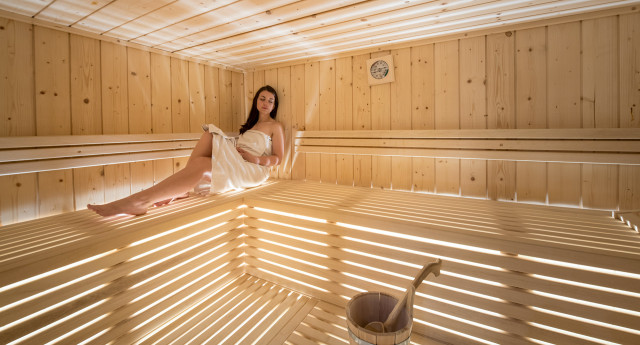 Under our 200 year old vaulted stone ceiling
you will find a Finnish sauna, a new bio-sauna
and a Turkish steam bath where you can relax your
muscles and improve the peripheral blood circulation.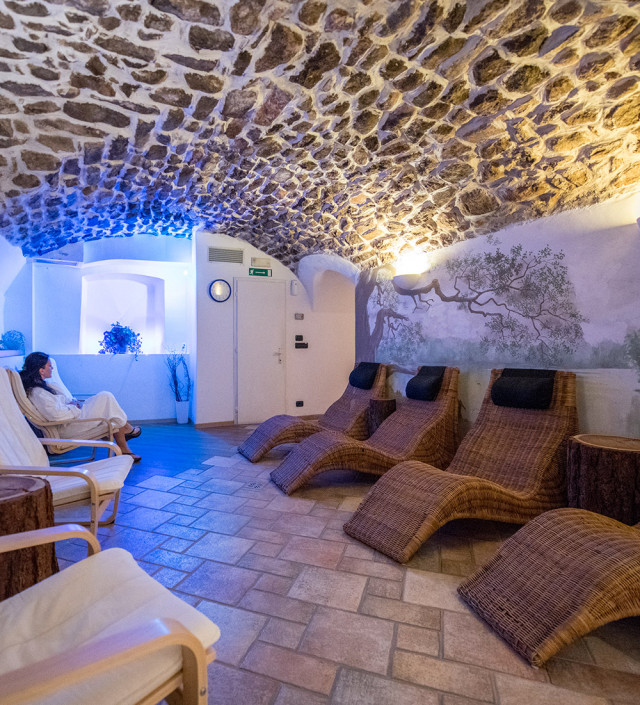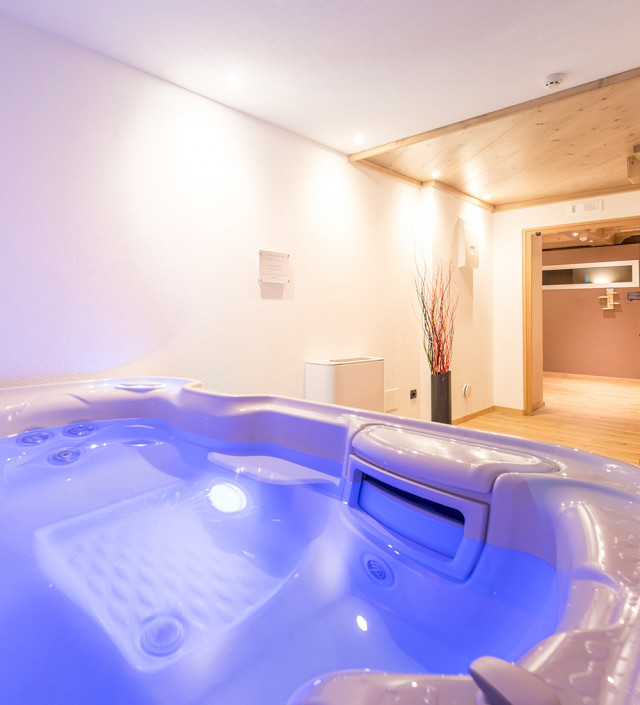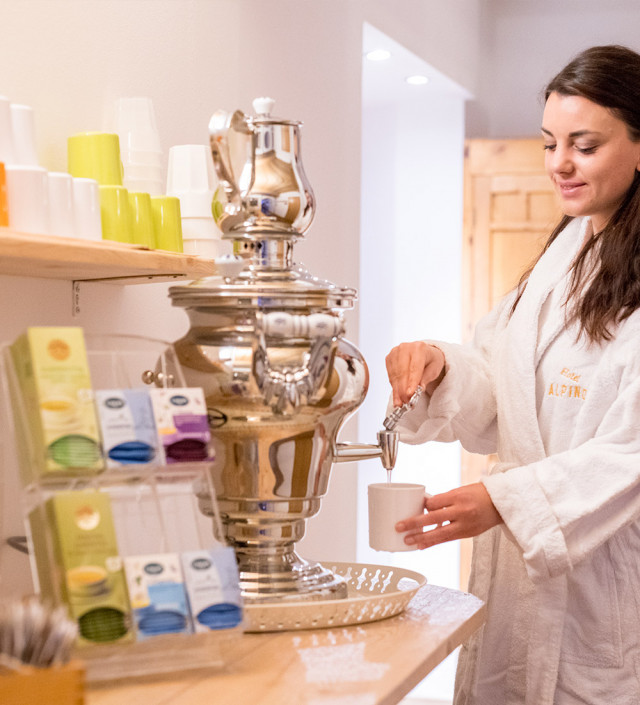 Between sauna and turkish steam bath are placed the emotional showers,
in which to recover your best body temperature and to tone up your skin.
Finally just lay in relax in our relaxing area and sip some herbal tea or dip in the new Jacuzzi.
Taking care of the skin and the body
Classic dry climate sauna where temperature goes between 80° and 100° C and humidity between 3% and 8%. How to use: 15.20 min session, cold shower. Rest or 30 min and repeat the whole process.
This is an ideal option for those who don't like the hot temperature of Finnish sauna. It's the top compromise between temperature (about 55˚C) and humidity (60/70%). The bio sauna can be used as a normal sauna and it is ideal for people suffering from low blood pressure, varicose veins, and spider veins.
Temperature: 40° - 45°C. Humidity: 95% - 100 %. This cabin has a skin purifying effect and helps your breathing system. You will take a 15-20 minutes session and a cold shower. Then rest for 30 minutes and repeat the whole process.
Staying in the water does you good in three different ways: heat increases circulation by dilating blood vessels, the absence of gravity relieves joint stress by reducing weight by 90% and powerful jets soothe tensions with massage.
Under an ancient vaulted stone ceiling is located our SPA area,
where you can take a moment to relax after a sauna or a steam bath, to enjoy a meditation moment or a healthy cup of tea.